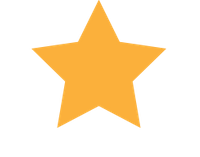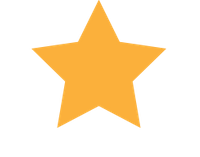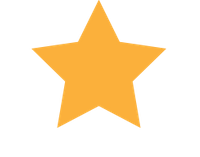 What companies like you are saying about Trimen Computer Systems

"HVAC, Inc. has utilized the capable IT services of Trimen Computer Systems for over 14 years. We have been extremely pleased with their exceptional performance. When an in house IT person is not an option, you need reliable, capable consultants to effectively offer solutions in a timely manner. Trimen offers those solutions with dependability, diligence, expertise, and a dedication to your needs.
I highly recommend Steve, Davie, and Brach with Trimen Computer Systems to meet your IT needs with effective solutions. They are friendly, knowledgeable, and truly a pleasure to work with."
Sincerely,
Priscilla Ward, Administrative Manager

"We have used Trimen Computer Systems as our outside consulting vendor for many years. They have been knowledgeable, reliable and cost effective. They are always willing to find solutions to problems within our budget."
- Tom Shelton, Heritage Insurance Group, Inc.

"Trimen Computer Systems has handled all of the E. Luke Greene Co., Inc. computer needs since 2002. They are very competent and stay up do date on the latest technologies, from custom programming to the simplest office procedure.
They installed our networking for five locations, on the Windows 7 platform, it created a more stable and efficient environment for our company. When a need arises their quick response and extensive knowledge really reduces downtime, no job is too large or too small for them to handle."
- William D. Cassell, HR/MIS Director at E. Luke Greene Company Inc.

"Since Trimen Computer Systems, LLC (TCS) has been over our system we have had little to no down time. We operate with a network system that allows people to work from home. Before TCS took over they were down or could not get into our system at least twice a week. TCS's employees are always on time and very knowledgeable about the upcoming computer services. TCS is a great asset to anyone and I am so glad we were fortunate enough to find them."
- Stephanie, Law Offices of Tony Seaton

"It is indeed a pleasure for me to recommend Trimen Computer Systems to your firm, agency, or institution as a prospective IT services provider.
I first became acquainted with owner Steve Price in the year 2000, shortly after I began my career in housing. Over the years, he & his staff have provided my agency with outstanding IT service, support, & security. Steve has also provided guidance & assistance on numerous upgrades and projects such as my video surveillance, alarm, & telephone systems.
Trimen's extensive experience with public housing has proven effective in keeping my agency up and running thanks to their well-established relationship with my housing software provider (SACS.) Their knowledge of my high-rise apartment buildings & administrative office along with the ability to interact and work with other contractors has proven invaluable over the years as well.
Now that my agency has transitioned from on-site servers to the "cloud", my IT operations have been nearly seamless. I feel confident that my data is stored securely, along with the assurance of back-up redundancy. When catastrophic failures have occurred, the restoration time has gone from days to mere hours. I no longer have staff sitting around unproductively & unhappy clients. The need to maintain, repair, & replace an expensive server system is also no longer one of my management concerns.
It is without any hesitancy on my part that I recommend Trimen Computer Systems for all your IT needs, especially in the housing industry."
Sincerely,
J. Steve Scyphers PHM
Executive Director/CEO
Bristol Housing
Run by IT experts + Running all the Time = Run Your Business with Confidence