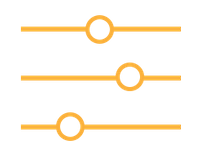 Complete Control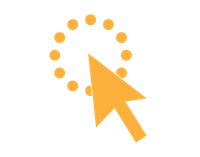 Feature Rich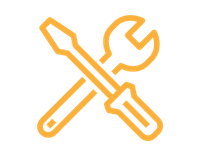 Customizable
Switching to a VoIP telephone system can offer a more affordable, modern communication system for your business.
With VoIP phone systems, your business can get enterprise-class features to improve productivity and efficiency at a low cost. We offer high quality communication IT solutions at affordable prices; in fact, our business phone solutions are often cheaper than landline business phone service
Hosted VoIP - What does it mean?
VoIP technology utilizes Internet Protocol to make phone calls. VoIP is the short term for Voice Over Internet Protocol. VoIP converts sound into digital voice communication and transfers it through Internet Broadband. Basically, if you're using a VoIP phone system, you're using the internet to make phone calls.
Hosted VoIP, or more commonly known as Hosted PBX, is where the call platform and PBX features are hosted at the service provider location. Your business connects via IP to the provider for voice service. "Hosted" means that the hardware and PBX are hosted at an off-site location from where the VoIP telephone service is being used.
Trimen Computer Systems' VoIP communication solutions are all-inclusive; meaning we come to your site and handle all the hardware and setup of VoIP phone system. We host your service and provide you with the excellent customer service and IT technical support you've come to expect.
VoIP Business Phone
We take pride in offering a wide array of stylish, feature-rich SIP phones with superb audio quality and a rich visual experience. When choosing a VoIP phone, it's important to consider who will be using the phone and for what. If an employee such as a receptionist will be on the phone all day, you will want to choose a lasting, higher-quality build phone. A multi-line VoIP phone would allow your receptionist to handle multiple calls at once.
Another consideration is the need for freedom from a desk. If you wish for your employees to have the freedom of roaming from room to room, a wireless/DECT is an excellent choice. Wired desk phones are still a firm favorite as a powerful and reliable solution.
Feature Rich Functionality
You can stay connected in or out of the office. With our VoIP phone system for business, you can increase personal and team efficiency while uniting and conquering. Our VoIP phone system for small business offers feature-rich functionality including:
Alternate numbers
Unlimited calls
Auto attendants
Optional video conferencing
Optional toll free numbers
Multiple phone lines capability
Call recording
Mobile app
Optional virtual fax
Find Me, Follow Me functionality
Multiple simultaneous registrations
Voicemail to email
Custom greetings
Music on hold
Time-based routing
And many more!
Our cloud phone systems provide the features and abilities that your employees need and will scale with your business as it grows. Consider VoIP phone systems to keep your staff connected, productive, and responsive to the customers that your business serves.
Run by IT experts + Running all the Time = Run Your Business with Confidence