"Professional Dedicated Team That Works Well With SACS software".

Trimen Computers provides consistent support from a dedicated staff that is knowledgeable and able to help you in a comfortable, non-intimidating way.  They are leaders in security concerns and knowledgeable about the latest trends in technology and are able to keep our system up-to-date with the newest updates.    Trimen is easily able to remotely work with your computer system which allows them instance access to your needs when problems occur.    Trimen has many years of experience working with the software group SACS and are able to assist with any issues on the software side.  When you hire Trimen Computers, their goal is to make your IT system work smoothly and function to the best of the systems capability with their professional team that is only a phone call away.

L. Thomas Rowe
Executive Director
Murfreesboro Housing Authority
"Customer Service That Doesn't Fall By the Wayside With Amazing Response Time."

Trimen Computer's customer service is awesome and stands out from other IT firms since business customer service has fallen to the wayside. Trimen's response time is amazing and all technicians are helpful, knowledgeable and provide quick resolution. They made our transition to remote work smooth with patient and clear instructions that made us feel they were right there with us.  You will not be disappointed in hiring Trimen Computers.
Chereka Belton
Executive Director
Rockingham Housing Authority
"Choose Trimen, You Won't Regret It!"

Trimen Computers are the very best IT technicians we have worked with!  Anytime we have an issue we receive prompt service and there has not been any IT problems they couldn't fix.   Since beginning to work with Trimen, our time has been better utilized allowing us to focus on our work and not computer difficulties.   No matter how many customers they serve, Trimen always make us feel like we are their #1 priority.   Now we have no worries about any IT issues whatsoever and would not hesitate recommending Trimen Computers.

Kris Lord
Executive Assistant
Murfreesboro Housing Authority
"Watching Out For You!  Excellent Communication And Responsiveness"

After hiring Trimen Computers to handle all our IT needs, we have peace knowing that we have someone watching out for us.  Trimen understands how vital our information is to us and knows the importance of keeping in touch and communicating with their clients.  They answer our phone calls and emails quickly and efficiently.  Trimen has quality people doing quality work and if it takes turning online support into walk-in-your-front-door support, they are ready.  If you are on the fence about hiring them, I would recommend getting off the fence and hiring Trimen Computers.
Larry Davis
Boaz Housing Authority
"Reliable, Timely Service, Solving Problems, Accessible 24/7"

When our staff works from home or outside of normal business hours, Trimen Computers is always available to walk us through whatever problems we may encounter. Trimen Computers Systems is accessible 24/7 and they mean it.  Whenever any staff has an issue, we can call knowing their dedicated staff will answer the phone and will be able to fix our problem that day, without fail.  During staffing issues, I realized I was going to be the only person working.  I called Trimen Computer Systems and told them my dilemma and asked for help with the phones.  They reassured me that no calls would be missed and made sure I could get all incoming calls on my phone.  They do whatever we need, to help us to get our job done.
Ruth Bass
Executive Director
Lafayette Georgia Housing Authority
CAPABLE, EXCEPTIONAL PERFORMANCE, DEPENDABLE

HVAC, Inc.  has utilized the capable IT services of Trimen Computer Systems for over 14 years. We have been extremely pleased with their exceptional performance.

When an in house IT person is not an option, you need reliable, capable consultants to effectively offer solutions in a timely manner. Trimen offers those solutions with dependability, diligence, expertise, and a dedication to your needs.

Trimen Computer Systems will meet your IT needs with effective solutions. They are friendly, knowledgeable, and truly a pleasure to work with.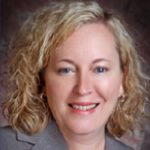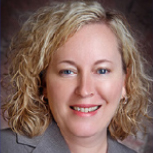 Priscilla Ward
VP Administration
HVAC, Inc.
CONSISTENT FIRST-CLASS SERVICE

Trimen Computer Systems has provided consistent first- class service in assisting me with wireless mesh installation, remote bridge installation, fiber optic interface as well as other control and internet service issues. I would highly recommend their services.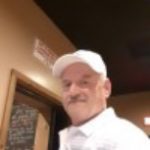 Scott Kiscaden
CEO
Blue Ridge Services, LLC
EXTENSIVE PUBLIC HOUSING EXPERIENCE, OUTSTANDING SERVICE, SEAMLESS OPERATION

Trimen Computer Systems' extensive experience with public housing has proven effective in keeping my agency up and running thanks to their well-established relationship with my housing software provider (SACS.)  Beginning in the year 2000, Trimen Computers has provided my agency with outstanding IT service, support, & security and provided guidance & assistance on numerous upgrades and projects such as my video surveillance, alarm, cloud & telephone systems.

Now that my agency has transitioned from on-site servers to the "cloud", my IT operations have been nearly seamless. I feel confident that my data is stored securely, along with the assurance of back-up redundancy. When catastrophic failures have occurred, the restoration time has gone from days to mere hours. I no longer have staff sitting around unproductively & unhappy clients. The need to maintain, repair, & replace an expensive server system is also no longer one of my management concerns.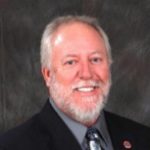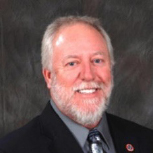 J. Steve Scyphers
PHM/CEO
Bristol Housing