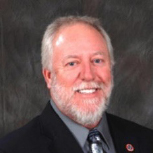 EXTENSIVE PUBLIC HOUSING EXPERIENCE, OUTSTANDING SERVICE, SEAMLESS OPERATION
Trimen Computer Systems' extensive experience with public housing has proven effective in keeping my agency up and running thanks to their well-established relationship with my housing software provider (SACS.)  Beginning in the year 2000, Trimen Computers has provided my agency with outstanding IT service, support, & security and provided guidance & assistance on numerous upgrades and projects such as my video surveillance, alarm, cloud & telephone systems.
Now that my agency has transitioned from on-site servers to the "cloud", my IT operations have been nearly seamless. I feel confident that my data is stored securely, along with the assurance of back-up redundancy. When catastrophic failures have occurred, the restoration time has gone from days to mere hours. I no longer have staff sitting around unproductively & unhappy clients. The need to maintain, repair, & replace an expensive server system is also no longer one of my management concerns.
PHM/CEO
Bristol Housing