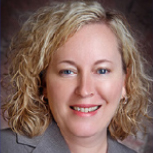 CAPABLE, EXCEPTIONAL PERFORMANCE, DEPENDABLE
HVAC, Inc.  has utilized the capable IT services of Trimen Computer Systems for over 14 years. We have been extremely pleased with their exceptional performance.
When an in house IT person is not an option, you need reliable, capable consultants to effectively offer solutions in a timely manner. Trimen offers those solutions with dependability, diligence, expertise, and a dedication to your needs.
Trimen Computer Systems will meet your IT needs with effective solutions. They are friendly, knowledgeable, and truly a pleasure to work with.
VP Administration
HVAC, Inc.